The EVOLV tax filing tile is an easy way to see your clients' year-end statuses at a glance.




Completing your tax filing from the tile

A. Towards the top of the tile, you can view your DEADLINES.
B. You can also find a specific company using the SEARCH function.
C. Click the ellipses to the right and select the option to COMPLETE your T4, T4A or RL1. Based on what you have completed so far, the appropriate option will appear. If you have already completed one of the tax filings, you will see the option to export them to PDF or XML.

Year-End Statuses

There are 2 statuses that you will see on the tax filing tile:

D. The exclamation point indicates that your tax filings are yet to be complete.
E. The green check indicates that you have completed the corresponding tax filing.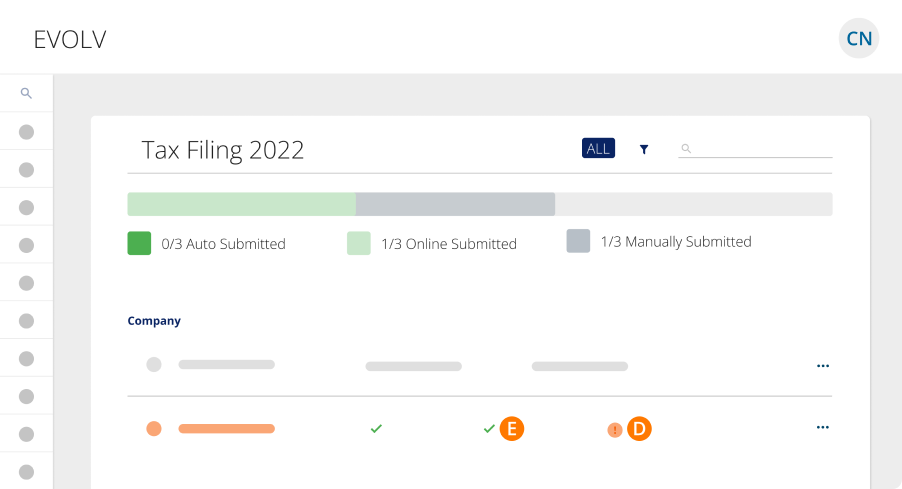 Submission Breakdown

F. As you submit your tax filings, you'll see a breakdown of how they were submitted towards the top of the tile.