Setup PayChequer


You can use the free  PayChequer site to give your employees online access to their pay history. The service is included with all our plans and provides your staff their full pay history, detailed pay stubs for all their pay periods and secure, online access to year-end tax information (like T4 slips). 


Here's how to setup employee access to PayChequer: 
Login to your Payroll account and go to    and select Company Profile. Note your unique company identifier under Company Alias. This will be used by your staff to login later.

Go back to settings    and select Payroll Options. Ensure that employee notifications are checked:

 

You've completed the setup for PayChequer. Each time you process a pay run for an employee, an email notification will be sent to your employees.
Adding employee access




If you need to setup your staff, navigate to the EMPLOYEES area. 
Each time you add a new employee, they will receive an invitation to set their login credentials for https://yourcompanyalias.PayChequer.com and to enter their address for you.
 To ensure employees receive this notification, make sure you enter email address when you add them or within their contact information under the Basic Information tab.
Pro-Tip: use a personal email, rather than a company one, so the employee can always access their information even if they are no longer working at your company.

3. You can add/update an employee's email address if needed and send them a new notification under the Employee Access section of their Basic Information tab.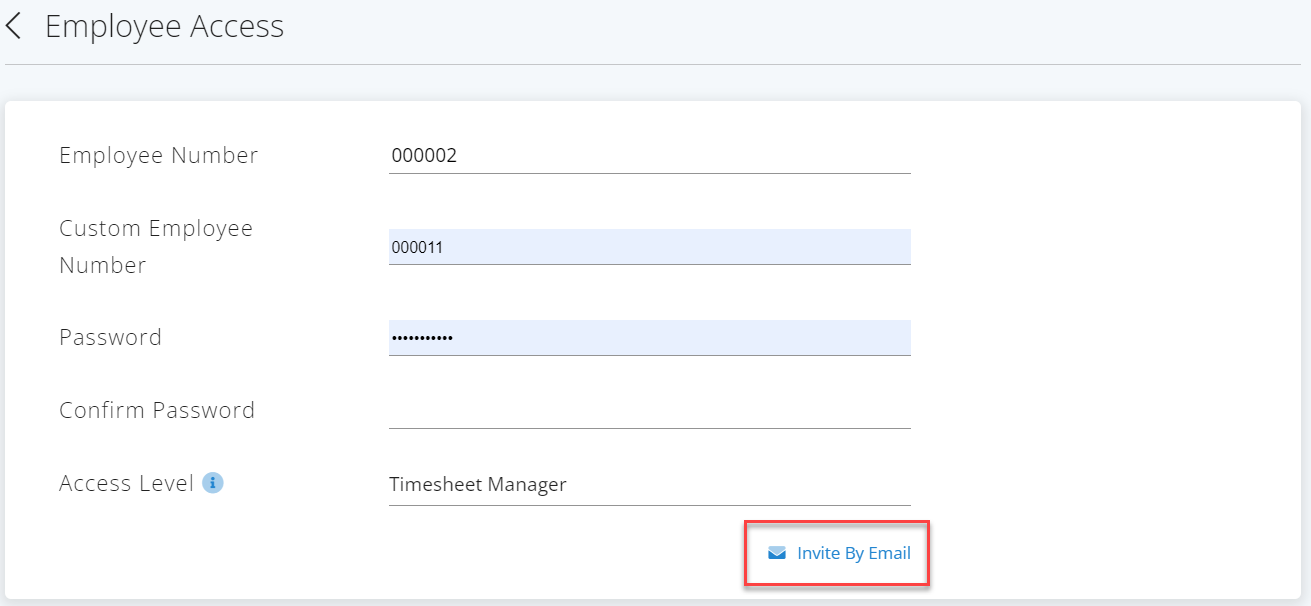 Resetting an employee's password
Navigate to the EMPLOYEES area.

follow Step 3 above.

The employee will receive an email inviting them to set / reset their login password.

Alternatively, you can manually assign an employee password, BUT if you do this please ONLY click SAVE, DO NOT click, "invite by email."

Provide the employee with this password and have them go directly to their PayChequer to login and change manually if they choose.
Pro-Tip: If your employee is BOTH an employee and a contractor in your system, they need to use the Employee Number (not email) to login to PayChequer if they are using the same email address on both profiles.




Email invitation example




Here's a sample of the email your employees will receive when invited to use PayChequer:




They can click on the Activate PayChequer button to set their password






Email notification example



      


Best practices




Introducing online payslips to your staff is easy but the following will help with your rollout.
Make online payslips a condition of employment. This will allow you to offer online payslips to any new hires without separate consent. In most provinces, existing employees will need to be asked whether they want online payslips. A simple consent form is sufficient and should be retained on record by you. Remember, online payslips are more secure and convenient than printed stubs.

Help your staff move.

Use this 

help article

 to share with employees the steps they'll take to access PayChequer.